A beautifully partnership for the ultimate experience in sustainable living.
Wait...Lettuce is more than a leafy green?
Lettuce is your team of farmers and chefs who grow food in Whisper Valley, plan out meals, then deliver them to your door. When you have finished a meal, the compost from those veggies goes back in our containers and we pick them up from your doorstep the following week. The compost gets processed then goes back into the soil as nutrients which creates a closed loop of resource management. We are all about being as close to zero waste as possible and you can help us by becoming a subscriber!
Click Here to Learn More
An innovative community planned by a forward-thinking development team, city planners, engineers and specialists from many design disciplines have created the blueprint for this new kind of planned community. Whisper Valley is an environmentally-friendly, 2,000-acre master-planned development committed to sustainability, affordability and cutting-edge technology. It's the community of tomorrow today.
Click Here to Learn More
Interested in growing your own food?
With our efficient install designs and know how, you can become your own farmer in no time at all. Experience the wonders and joys of growing food and get our help when you need it, with our affordable maintenance plans. You chose how involved you want us to be in the process and can change it up easily at any time.
Click Here to Schedule Now
Mark the calendar for neighborhood Lettuce events!
Whisper Valley is a great location to learn, play and grow with Lettuce. Join us any time, check the Whisper Valley Facebook page for more information on events.
Facebook Page

Add nutrition, taste and convenience to your life, while giving a break to your carbon footprint, and supporting your immediate local community.


The Food System Today....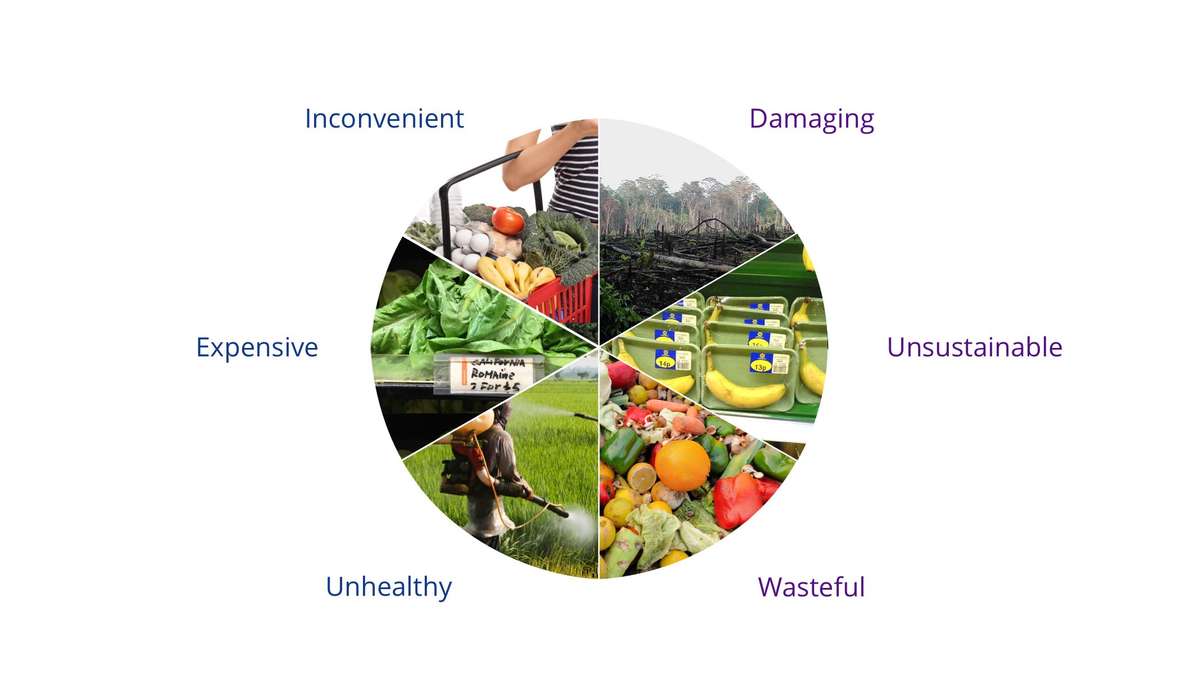 there are plenty of natural resources in urban areas to provide healthy, sustainable and affordable food for all.


Turning neighborhoods into Foodhood's
eliminating food desserts and changing the concept of "fast foods"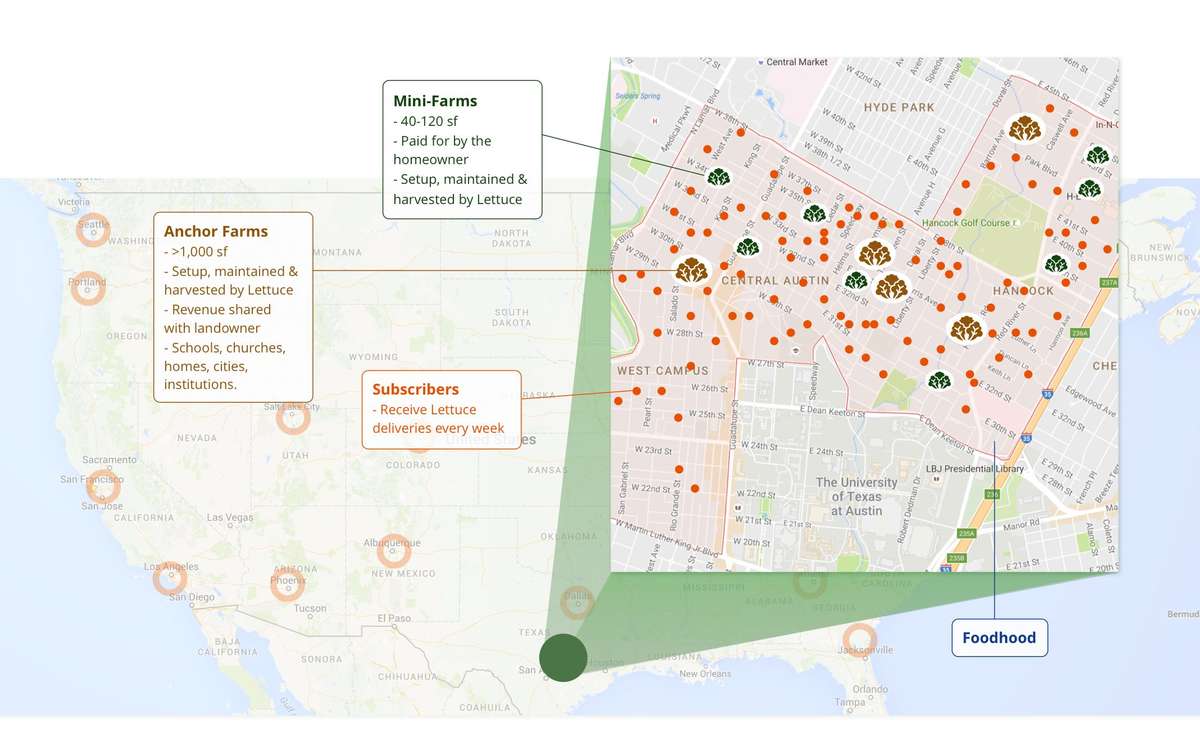 The Lettuce Austin Network
We are currently growing and delivering in the greater Austin, Texas metropolitan area, including RoundRock, Pflugerville, Manor and Cedar Park. Here's a live map of our Austin farm network:
Produce mostly grown in your 'hood.
Meat, fish and other ingredients sourced from local ranches, farms and artisans.
Recipes crafted by accomplished local chefs.
A process that's sustainable, educational and participatory.


All at a cost that is lower than the grocery store.
Conscious, Sustainable, Convenient