Can local, fresh & delicious food be affordable?
With Lettuce, yes it can!
We believe access to high quality, nutritious, fresh, affordable food should be a basic human right.
Explore how Lettuce compares in price to other places you can buy food:
Lettuce vs. the Grocery Store
On average, the total cost of what Lettuce delivers every week comes to less than what you would pay at the grocery store. As an example, here's a breakdown of what's in the produce container for the dish Chicken Shawarma Salad.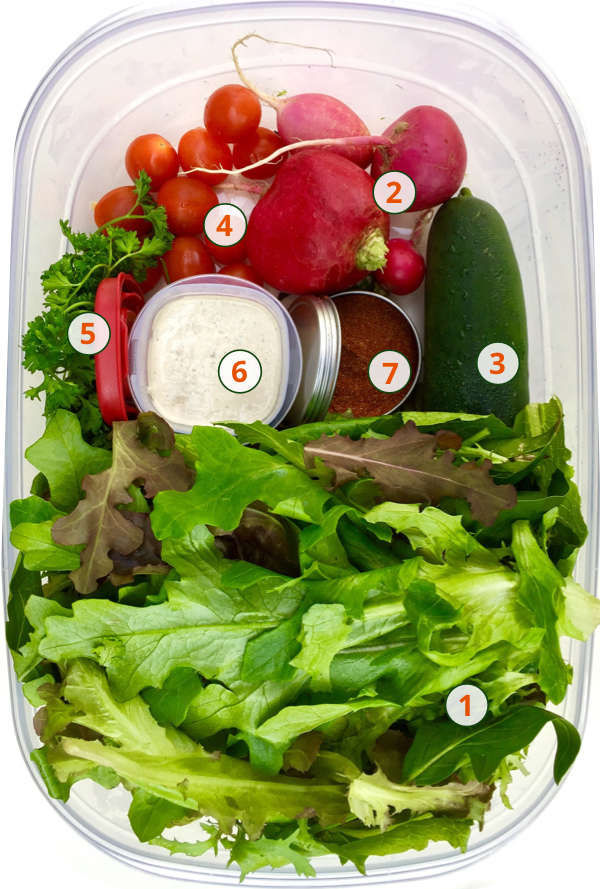 $30 for 3 meals (4 servings each)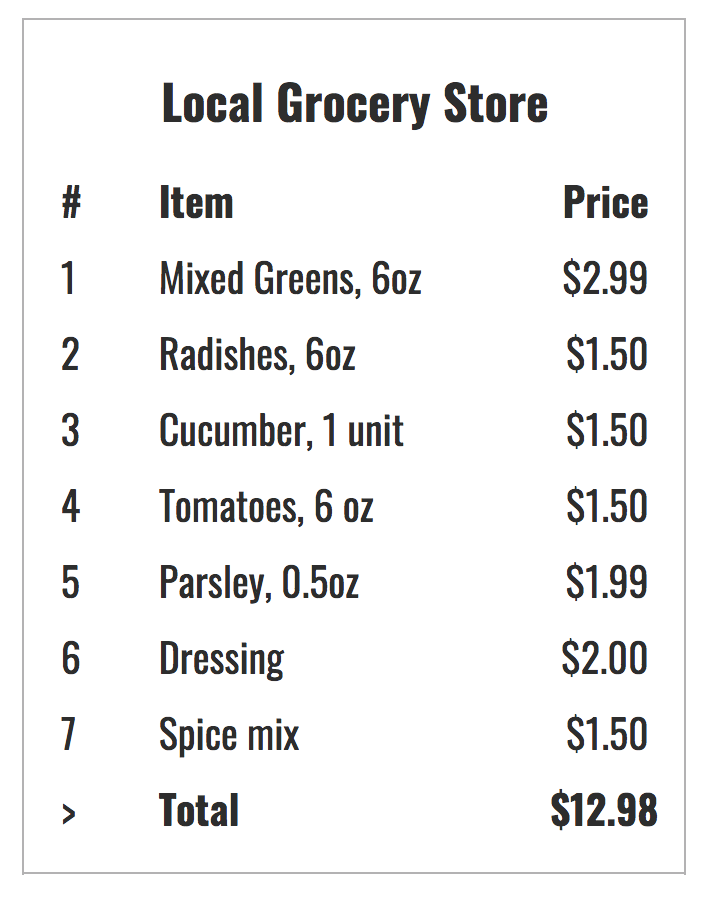 Time consumed: Priceless
Inconvenience: Priceless
Gas: ~$2/gal
Carbon footprint: Significant
So, the only question is: Why would you not?
Notes:
- Based on recent average grocery store prices for organic produce across the US.
- Prices for items such as herbs are per bunch, because that is how they are typically sold. But recipes rarely require more than a few sprigs. Result: The remainder often rots in the fridge and needs to be thrown out. Lettuce includes only what a recipe needs - so you save money, time, space and avoid wastage.
Not only is Lettuce better than all other meal kits - local, fresh and sustainable (no wasteful packaging) - it is also a lot more affordable. See for yourself!
Price is just one aspect of it. Compared to meal kit services, Lettuce is better every other way, including:
Fresh as it can be: Most of the produce is picked the day it is delivered.
Near zero-waste: No ice packs, wrappers, and cardboard to throwaway.
Instant gratification: Same day delivery (coming soon!).
Community: Support your local economy, schools and the environment.
So, how are Lettuce prices so low?
It's not the quality of the food or service - quite the opposite in fact.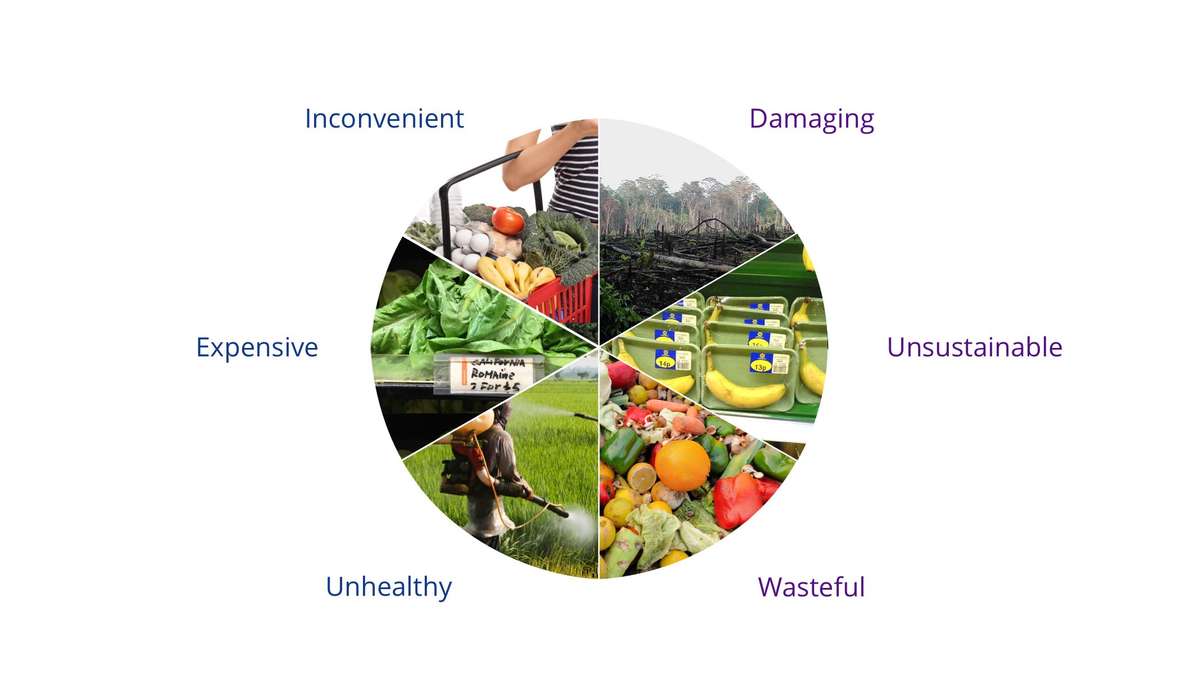 Over the decades, correctly or incorrectly, local, fresh food has ended up being perceived as expensive.
There are a whole bunch of unfortunately reasons that have brought us to a place where 'Big Ag' and 'Big Food' dominant our food chain.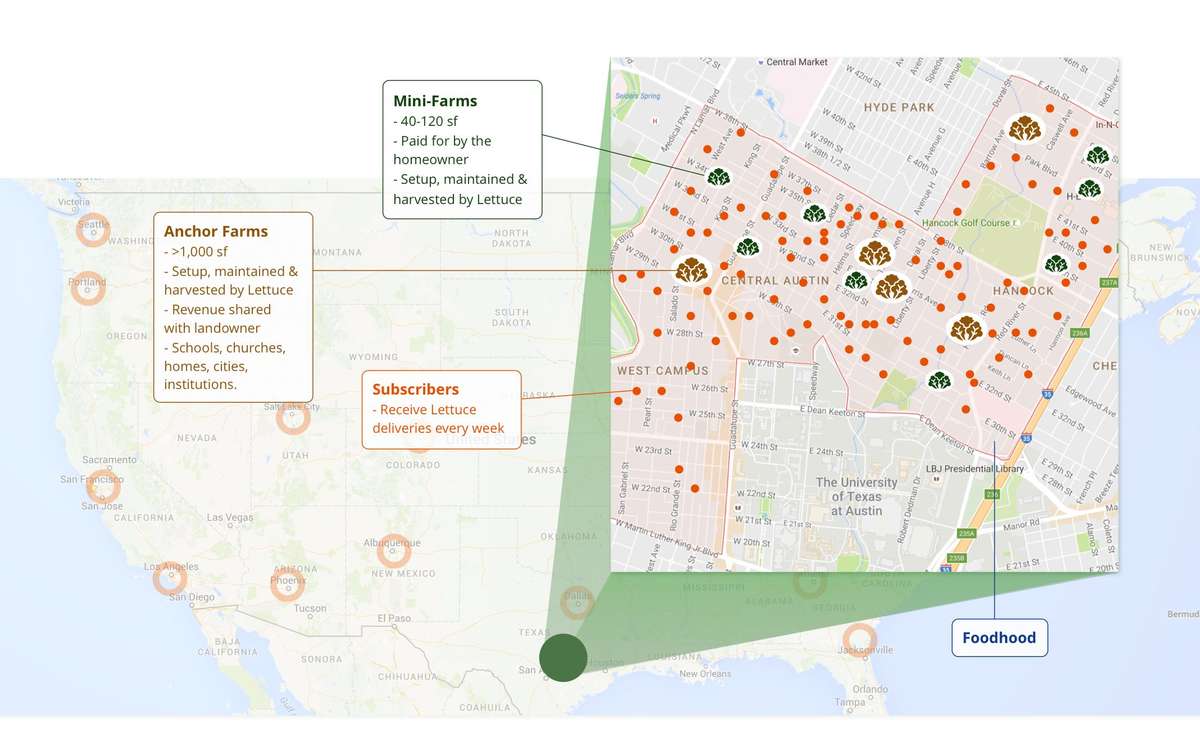 Lettuce is on a mission to change that, for real and at scale.
We are creating a new economic model and supply chain that enables fresh, local food to reach people living in those neighborhoods, affordably.
Here are a few factors that enable us spawn a low cost, high-quality urban farming and food delivery service:
This allows us to have an economic model that's quite different from typical food retailers, online or offline.
To make urban farming viable, we are turning perceived disadvantages into advantages in everything we do.
From zero-waste packaging to composting, we are turning environmentally sustainable practices into economic advantages.
Getting food from hundreds of small farms to households is a logistical nightmare for most, and is what we do best and are getting better at everyday.
Fresh food is expensive partly because 40% of it is wasted. Our ecosystem cuts food waste down dramatically - and we pass those savings to you.
Technology-driven efficiency
Technology is at the heart of every thing we do, strengthening our economic model with each passing day.
Experience the Lettuce difference for yourself
Pick a plan that works for you: