"We are thrilled to partner with Lettuce to enhance the educational experiences for our students. Real-life problem solving, healthy lifestyles, and community-based action are just part of the skills Gullett students are learning." - Tisha Brown, Principal at Gullett
Become a subscriber and contribute funds back to Gullett's PTA
Here's How
The school's subscription code for Gullett Elementary is Gullett.
How to use the subscription code:
2. Choose the kit which best fits your needs by selecting Start.
3. This will take you to a sign up page where you will select Sign Up.
4. The Sign Up button will take you to a page to select the quantity.
5. Once you have chosen your quantity and selected Next you will be directed to a page to fill out your customer information. This is where you submit your school's subscription code. You will enter Gullett in the box that says "Have a discount code? Enter it here."
6. This code will ensure that a percentage of each subscription registered with the "Gullett" code be set aside for Gullett's PTA.
Anyone who subscribes can use the Gullett school's subscription code regardless of if they are physically part of the Gullett community. This code can be passed out to friends and family and others interested in giving back a portion of their subscription to Gullett's PTA.
News and Updates:
If you're wondering what that tarp is outside the library, it is your new Lettuce farm in phase 1! We put down a tarp for 2+ months to solarize any of the grass that is growing in this area. This makes planting and maintaining the farm much easier over time.
It's not too pretty, but the farm sure will be. We can't wait to move on to phase 2 and get planting.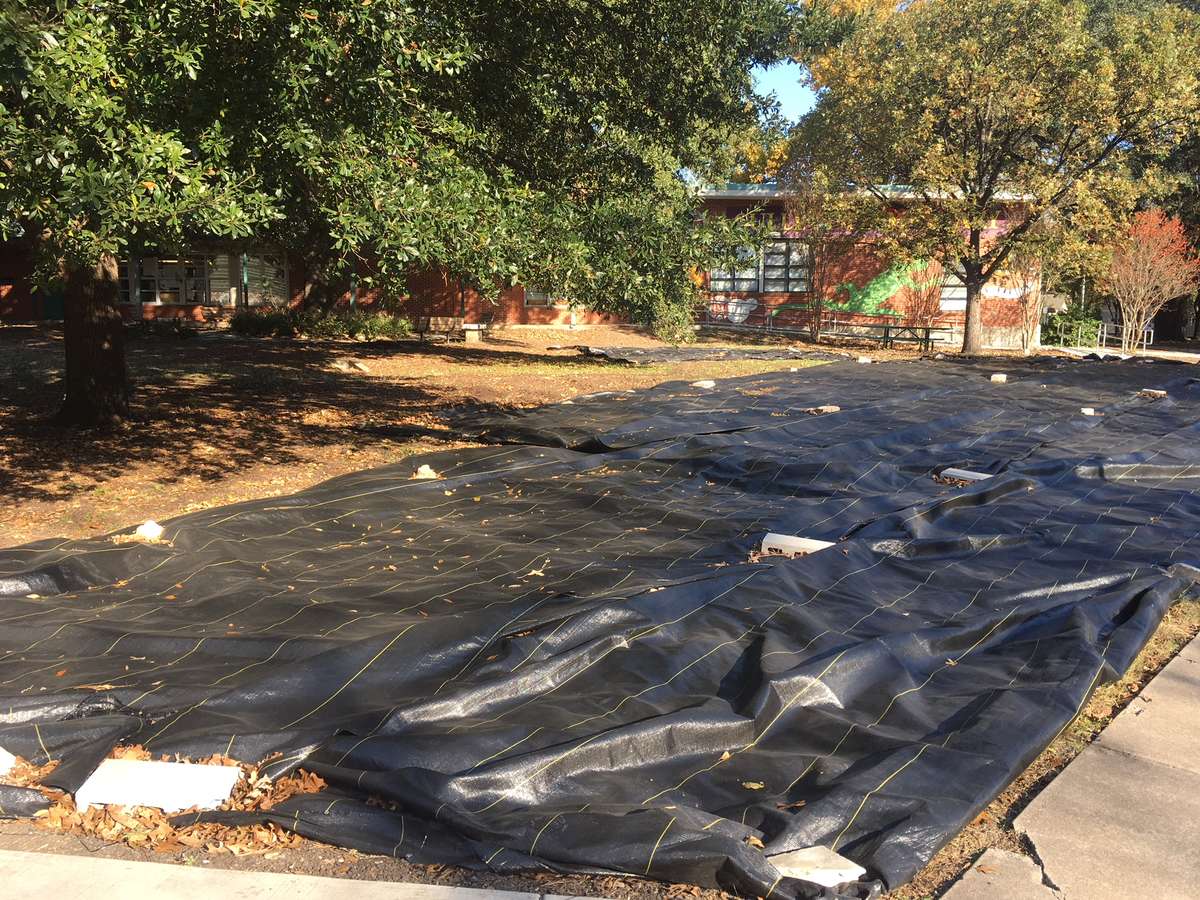 Join the school mailing list for Gullett:
Get monthly emails that keep you in the loop on our school farm and programs!

Signing up for this mailing list enters you into a monthly drawing for one free delivery of Produce, sauces, and spices.
(3 meals, 4 portions each)